Military Schools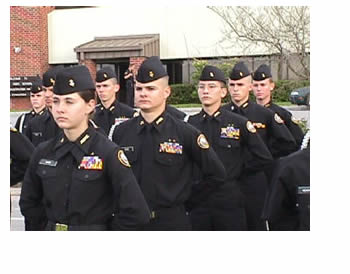 Military Schools are long term solutions for teens struggling with school, behavior, and social development. These type of schools have been a major part of a countries history. They are places where youth are trained in valuable skills and become responsible young adults. Because education is coupled with strict discipline most students thrive in this environment.
Ownership - Most of the times these schools are owned by administrators that have a military background. Very few government run military schools exist for troubled teens. The ones that are in operation are top notch and provide a wide range of courses. No matter what you choose, private or government run, military schools all share high expectations for the cadets.
Voluntary Admittance - Almost all schools regard acceptance an honor. Many schools will reject or never admit students that do not want to attend. In many cases a student is sent to a more rigorous or trying environment (like wilderness camp or juvinile detention) if they are kicked out of military school.
Demand for Military Schools - Demand for military schools increase every year. The top school are filled to capacity and are extremely selective on who they accept into the program. Working with a number of school similtaniously will provide the best chances of being acccepted.
Military School Benifits - Students that are 'good kids' that are struggling will do well in military schools. Other adolesents with severe ADHD, Depression, or other phycological disorders might be better placed in theraputic settings.
Cost of military School - You can expect to pay $5,000-8,000 a month for all enclusive boarding schools. Less expensive options are finding high school ROTC programs where teens can join for free.
Do you have any more military school recommendations or information? Please email contact [at] fortroubledteens.com (To send an email remove the spaces and brackets so the address looks like are regular email address. This is done to prevent automatic robots from harvesting my email for SPAM